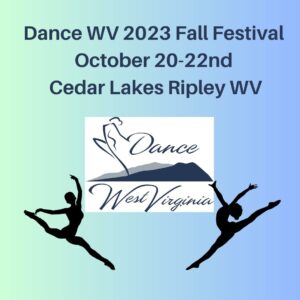 Registration for the 2023 Dance WV Fall Festival opens August 5th and closes September 30th. 
2023 Festival Schedule –  updated Sept 24th, 2023
2023 Registration Form is available. Members check your email
2023 Audition Registration Form will be emailed to registered Members Audition registration deadline EXTENDED TO OCT 9TH!!!!
Everyone attending the festival MUST submit a Release Form before the start of the festival. Members may bring them to festival check in.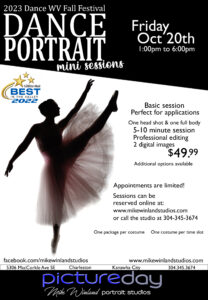 Get dance photos made at the festival! Schedule your session in advance at 
Limited slots available