Visit the Cedar Lakes website for more details about the facility. A complete facilities map can be accessed here.
Enter the address 82 FFA Dr. Ripley WV 25271 or "Cedar Lakes Conference Center" into your GPS for driving directions. Cedar Lakes is just a few miles off of the Ripley exit of I-77.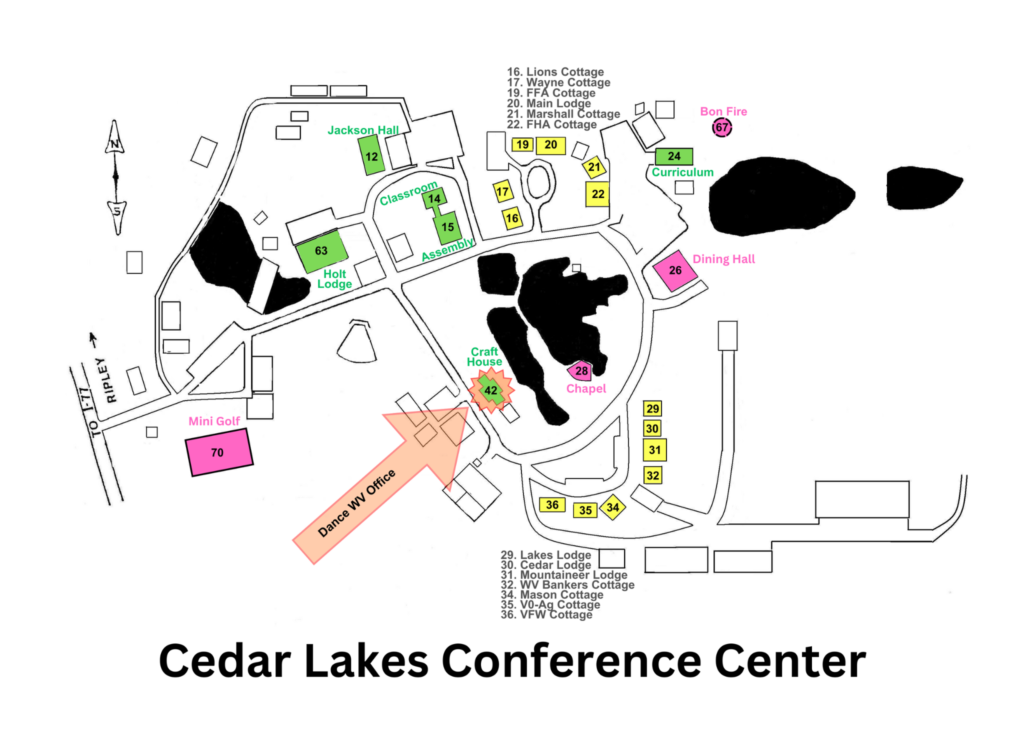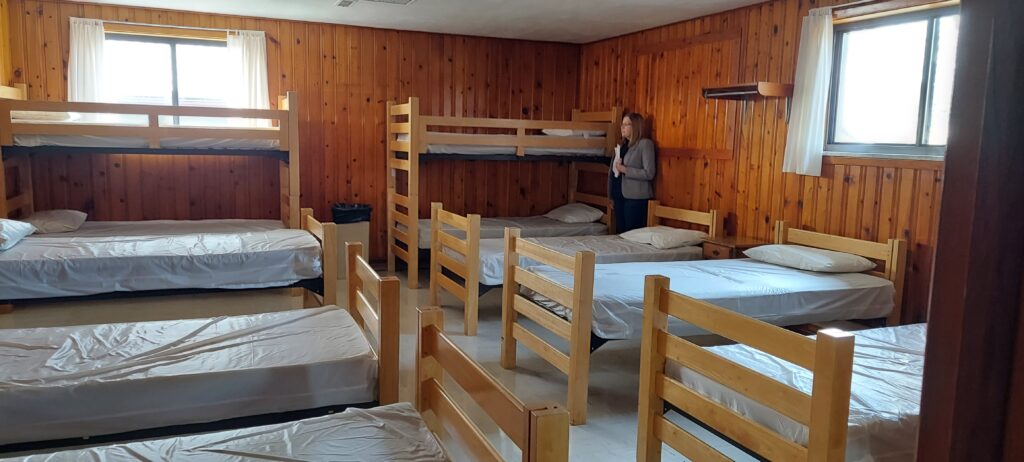 Dorms can hold 10-40 persons and other arrangements can be made for groups larger than 40. Bedding, towels and toiletries are NOT provided. Sleeping bags are suggested.
The Cedar Lakes Dining Hall seats 500 and serves meals cafeteria style with a separate salad bar and drink stations
The newly completed Assembly Hall holds 4 of our studio spaces under one roof.
In addition to festival activities, attendees are welcome to take in the hiking trails, disc golf course and put-put golf course ($3). While most areas are handicap accessible, some parking and walking paths are gravel. Cedar Lakes campus is easily walkable between lodging areas and studio spaces.