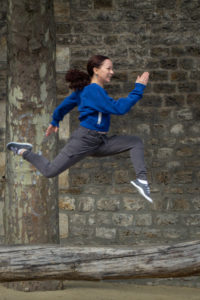 Barbara Angeline (she/her) is the Founder and Artistic Director of Hysterika Jazz Dance, a company that expands the legacy of jazz dance as a meaningful, historical, American art form. Choreography includes: Bob Fosse-inspired Tightrope; Josephine Baker-inspired, eat Crow; Mi Maschera (Mask Me), and Hot Miss Lil, a 1930s, vernacular/theatrical jazz work grounded in the story and music of Lil Hardin Armstrong. Hysterika Jazz Dance most recently performed "Doin' My Jazz", choreographed by Barbara, as part of the JCE Jazz Dance Project @ Salvatore Capezio Theatre in NYC. Barbara is Associate Chair and Assistant Professor in the Dance Department at Mason Gross School of the Arts, Rutgers University, where her teaching includes: Broadway Jazz, Jazz Dance Technique, History of Broadway Dance Online (author), Dance Studies and MFA Dance courses in Pedagogy and Research. She taught Choreography for Theater at Hofstra; was Faculty at the American Academy of Dramatic Arts; and guest ballet, jazz and musical theatre dance instructor at NYU and Lee Strasberg Institute. Barbara's performance experience includes: Broadway Backwards (soloist/dance captain), Radio City Christmas Spectacular (dance captain), Celebrating Black Excellence (Soloist, 2017), and Oakland Ballet Company (soloist). She has also danced for Woody Allen, Jerry Mitchell, Graciela Daniele, Bob Bartley, Bernadette Peters, and Aretha Franklin. For more information about Hysterika Jazz Dance and Barbara Angeline, go to: www.BarbaraAngeline.com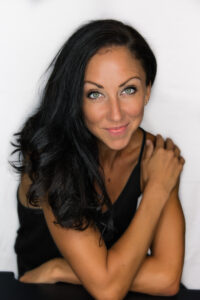 Jess Beach is a native of Pennsylvania and believes in always being a student. She has been training for over 29 years in Ballet, Jazz, Contemporary, HipHop, Tap, and Musical Theatre in New York, Maryland, Pennsylvania, and up and down the east and west coast under noted dancers and choreographers such as Nicolas Petrov (founder of Pittsburgh Ballet Theatre) and Ilya Gaft (Saint Petersburg Ballet Theatre). Jess began her formal academic pursuit of dance at La Roche College's Conservatory for Ballet and then expanded her studies to contemporary techniques, graduating Magna Cum Laude with a BA in Dance (Jazz Concentration) from Point Park University in Pittsburgh, PA.While in Pittsburgh, Jess performed industrials for the Pittsburgh Civic Light Opera House, Pittsburgh Pirates, and danced backup for Neil Young and Crazy Horse under the direction of Russ Tamblyn (of the original film West Sides Story). Upon graduation, Jess toured professionally as a dancer/performer for Holland America Cruise Lines through Stiletto Entertainment based out of California. Jess spent 6 years working steadily for Stiletto Entertainment performing all over the world from Russia to South America and everywhere in between, working with noted choreographers such as Broadway's Patti Colombo and director, producer, associate choreographer John Charron, and Carla Kama (known for her pioneering choreography all over the media scene including Prince and Carmen Electra). Jess feels blessed continuing her dance career by spending the past 13 years educating, mentoring, and choreographing. Jess has had the honor of working with the distinguished Alvin Ailey Dance Company with their Inaugural installation of Ailey Camp Baltimore at Towson University as Master Jazz instructor. She also had the privilege of working with Big Picture Media as Choreographer and featured dancer for a Regional Television commercial. One of her favorite projects was working with the husband-and-wife duo of "On the DL", Danielle Sten and Lance Guillermo, as rehearsal director for On the DL's production of "Working America" as well as assistant choreographer for the ADP dance company production of "366". Jess enjoyed 4 years as a director/choreographer of three youth competition and performance Hip Hop Companies in Maryland and 4 years as Artist in Residence and Instructor for the Dance Departments at Howard Community College and Barbara Ingram School for the Arts. Most recently, Jess is adjunct faculty for the BFA Dance program with The Johns Hopkins Peabody Institute in addition to instructing dance full time in a private studio in Maryland. Jess spends her weekends guest teaching and traveling for National and International Dance Conventions/Competitions adjudicating dancers from all over the country. A sought-after Master Instructor, adjudicator, and the recipient of many accolades for her choreography; Jess is humbled to continue to follow her passion and share her enthusiasm for dance with her students.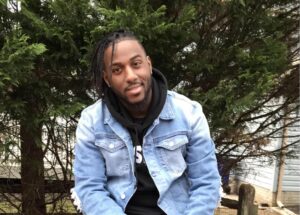 Neal Carter, born and raised in Maryland has been dancing since the age of 12. He has entertained in numerous arenas. In 2007, he joined the Baltimore Urban youth team, Solid Rock ministries, where he not only performed but As part of the staff team he had the privilege to mentor at risk youth throughout the city. In 2009 he furthered his training as a hip hop dance choreographer. Neal has performed and taught hip-hop all over the states, including major cities such as New York. He's made guest appearance as both a dance judge as wells as a choreographer to many dance teams, studios, schools, camps, and more. With Neal's great success as a multiple award winning choreographer he knew there were much more to accomplish, in 2014 he and his two brothers knew it was time to birth their own dreams as business partners when they launched 3kingz LLC, 3kingz is a ministry where he and his two brothers travel the world performing and speaking in front of thousands of young people. 3Kingz launch their clothing line FGO (fear God only) in 2018. that being said, September of 2018 Neal was hired by nonprofit organization city of refuge Baltimore as their youth empowerment director taking on the great challenge of walking along side youth by offering programs and opportunities to help young people become fearless, self dependent adults of society. When Neal is not wearing one of his work hats he loves spending family time with his beautiful wife of 13 years and their beautiful 15 year old daughter.
Alana Donnell is a native of Aurora, Colorado. Alana was trained and tested in the Royal Academy of Dance, Cecchetti, and Vaganova ballet techniques. In 1998, at the age of 15, she was one of four Americans chosen to compete at the Prix de Lausanne in Switzerland. Upon arrival home she was invited by Wes Chapman to join the Alabama Ballet where she performed soloist and principal roles. Following her time in Alabama, she was selected by John Meehan to join the American Ballet Theatre Studio Company in New York City. Niehoff continued to become one of the world-famous Radio City Rockettes and performed with the company for 11 years. As a Rockette, she appeared on various national television shows and was featured in Dance Spirit magazine. Additionally, Niehoff performed with Lemon Sponge Cake Contemporary Ballet in Colorado and alongside stars such as Liza Minnelli, Richard Simmons, Tim Gunn, Jane Lynch and the cast of Ugly Betty. She received acting training at T. Schreiber and at William Esper Studios, and appeared in the world premiere of Maury Yeston's Hans Christian Anderson with Maine State Music Theatre. As an instructor and choreographer, she has taught, and/or choreographed for CPYB, UNCSA, UNCSA Preparatory Dance Program, Commercial Dance Intensive, American Ballet Theatre Studio Company, American Ballet Theatre Summer Intensive, Alabama Ballet, and the Radio City Rockette Experience. Alana has received teacher training in the Vaganova method and CPYB syllabus. She is a Progressing Ballet Technique® certified teacher and is an ABT® Certified Teacher who has successfully completed the ABT® Teacher Training Intensive in Pre-Primary through Level 3 of the ABT® National Training Curriculum.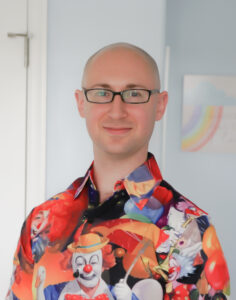 Matthew Donnell is a native of Mt. Airy, North Carolina. He received his formal training from the University of North Carolina School of the Arts (UNCSA) and the Rock School of Pennsylvania Ballet. He spent his ballet career with the Kansas City Ballet, where he performed soloist and principal roles by the great ballet and contemporary masters. He has instructed, choreographed, set repertoire, and rehearsed professional ballet companies and schools across the country including CPYB, UNCSA, Steps on Broadway, Broadway Dance Center, The University of Alabama, Kansas City Ballet, Montgomery Ballet, Alabama Dance Theatre, and Dance Teacher Web Live. He has served as the Director of the UNCSA Preparatory Dance Program. In addition to dance, he enjoys teaching physical comedy to dancers, actors, and anyone willing to learn. Donnell is also an actor, singer, film maker, and physical comedian (clown.) His theater credits include Kansas City Starlight Theatre, Kansas City New Theatre, Houston Theatre Under the Stars, and the New York Musical Festival. With partner Alana Niehoff, he wrote, produced, and performed in his one-man clown/physical comedy show The Chapeau Show in NYC benefitting Broadway Cares/Equity Fights AIDS. His short film series, The Adventures of Jim has been screened in film festivals on the East and West Coasts. He currently sits on the board of governors for the American Guild of Musical Artists (AGMA), the union that represents ballet and opera performers. He is the author of the illustrated children's book The Boy with the Patch, The Nutcracker Chronicles. He has received teacher training in the CPYB syllabus, Classical Character training and certification with Inna Stabrova, and is an ABT® Certified Teacher who has successfully completed the ABT® Teacher Training Intensive in Pre-Primary through Level 3 of the ABT® National Training Curriculum. www.matthewdonnell.com>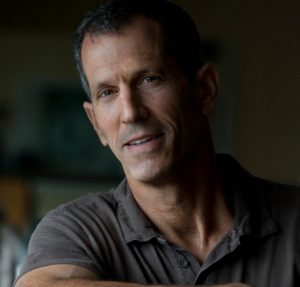 Dr. Yoav Kaddar is the director of the WVU Dance Program, the WVU Summer Dance Academy and president and founding member of the WV Dance Education Organization. He received his BFA from The Juilliard School, his MFA from University of Washington, Seattle, and his PhD in Educational Administration from the University at Albany, NY. He has been a member of the Jose Limon, Paul Taylor and Pilobolus dance companies to name a few. Dr. Kaddar has choreographed over 60 works for dance and theatre, is a Fulbright Scholar, and teaches nationally and abroad. He has been a member of the American College Dance Association Board of Directors, served on the US Fulbright Selection Committee for the Arts and most recently has been elected as the next President of the National Dance Education Organization. University. http://theatre.wvu.edu/faculty-staff/yoav-kaddar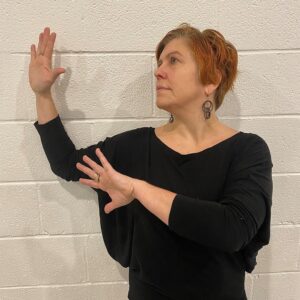 Sara Lavan is the founder of Local Motion Project where she serves as Executive and Artistic Director. She creates, curates, and facilitates programming including movement classes, continuing education, creative community workshops, and school residencies, and directs and assist with choreography for both the youth and adult ensembles. Sara has been teaching dance and other movement modalities for over 25 years, primarily in NYC and the DC Metro area. She is an NYU graduate, a certified Kane School Certified Pilates Instructor, and has attended a multitude of professional development workshop and trainings in various movement topics, anti-racist and inclusive practices and curriculum development. She has danced with Deborah Damast, Igal Perry, Sarah Skaggs, Dance Exchange, Choreographers Collaboration Project, and the LMP Collective. She has presented at NDEO conferences, facilitated professional development for Arena Stage, Kennedy Center, Plunge Conference, Midwestern Ars Integration Conference, Virginia Department of Education, Alexandria City Public Schools, and has serves on several community boards and committees. She is a teaching artist with Encore University, an online program for creative aging, has presented at TedX on the creative process and produced a dance film that was selected for the Alexandria Film Festival. She has been published in Dance Magazine, Dance Teacher, and Dance Studio Life, has been featured on the podcast, "Dance with Teachers", and co-created Volume 1 of the creative movement video series, "Move N' Groove Kids".
Jennifer Lawrence (PhD) is the owner and artistic director of Artistry House LLC, with more than 20 years of experience teaching dance and fitness, including Ballet, Pointe, Pre-Pointe, Jazz, Leap 'N Learn, Conditioning, Phusia, Progressing Ballet Technique and Stretch & Strengthen. She began her training at Annabel Timms School of Ballet in Bridgeport, WV. Jennifer has served as faculty at Annabel Timms School of Ballet, Morgantown Dance Studio, and The Ballet Studio Lafayette, which is owned and operated by Beverly Spell, creator of the nationally renowned Leap 'N Learn early childhood program. Jennifer has training in Pilates Mat and holds certifications in Progressing Ballet Technique, Acrobatic Arts, and Leap 'N Learn. She writes summer dance syllabi that have been sold in the US and abroad. Jennifer also holds a PhD in French Language and Literature and currently serves as adjunct faculty and team lead for Southern New Hampshire University.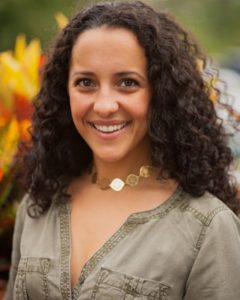 Rosalynn "Roz" Miller graduated from Point Park University, Conservatory of Performing Arts, with two dance degrees in 2008. While at Point Park she performed at the Pittsburgh Playhouse in faculty performances including works with Ron Tassone, Pearlann Porter, and Kiki Lucas.  She was also in Doug Bentz's contemporary debut performance of "The Snow Queen".  With a duel concentration in jazz dance and dance pedagogy (the art of teaching dance), Rosalynn, affectionately referred to as Roz by her students and peers, quickly landed teaching jobs at various prestigious dance establishments in the Pittsburgh area. Roz has previously taught at CLO Academy teaching hip hop, Point Park University in their community dance program, Arthur Murray teaching ballroom dance, Dance Alloy teaching jazz and hip hop, NUP Pittsburgh Charter School teaching hip hop dance and hip hop dance history and numerous other local dance studios and cheer gyms. While in college she was Vice President to the student hip hop dance group "Impulse", first Hispanic President to the United Student Government at Point Park and maintained an apprenticeship through the COPA department all four years of her education.  She fulfilled her apprenticeship working as a hip hop teacher for an after school dance program at McKees Rocks Middle School.  Roz was the choreographer and lead back up dancer for pop artist Tino Coury and solo artist Ambition, former member of R&B group Pretty Ricky.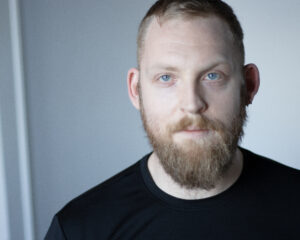 Jax RF McAtee (They/He) is an interdisciplinary artist, choreographer, and performer with an MFA in Interdisciplinary Arts: Choreography & Multimedia from Wilson College (Chambersburg, PA) and a BFA in Theatre: Original Works from Cornish College of the Arts (Seattle, WA). Jax spent nearly a decade working as a Choreographer, Performance Artist, and Theatre Artist in Seattle before returning to their home state of WV where they currently dance with West Virginia Dance Company. Jax most enjoys exploring and creating stories and performance through implementing physical theatre techniques, generative/ensemble-based story-building, and immersive theatre experiences. Selected Recent/Upcoming Credits: Macker'd, WV Dance Company (Choreographer); Rocket Boys The Musical, Theatre WV (Choreographer); The Wizard of Oz, Theatre WV (Choreographer); Last Days of the Tsars, Witness Immersive (Choreographer/Fight Director); The Women, Harlequin Productions (Choreographer/Fight Director); You On the Moors Now, Seattle University (Choreographer); John, ArtsWest (Intimacy Choreographer).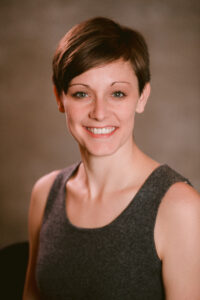 Laura Neese is a dance artist and educator from Staten   Island, NY. Described as "ethereally romantic" by The Dance Enthusiast, Neese is a longtime company member of Besssie-nominated Darrah Carr Dance and has performed works by artists including Carr, Melissa West, Sean Curran, Ann Carlson, Maho Ogawa, and KitchenSink Collective, among others. Performing credits range from Jacob's Pillow to the Today Show to Wexner Center for the Arts. She currently resides in Lexington where she is on faculty at the University of Kentucky Dept. of Theatre and Dance. Neese holds an MFA from the Ohio State University, BFA/BA from SUNY Buffalo, & Pilates Certification from Kinected.www.lauraneese.com
Kylie Proudfoot-Payne is a painter and teaching artist in WV. She is a graduate of Davis and Elkins College in Psychology and Human Services. With daughters who dance, she is happy to be bringing her years of experience as a teaching artist through ArtsBank Inc and the Augusta Heritage Center to the festival.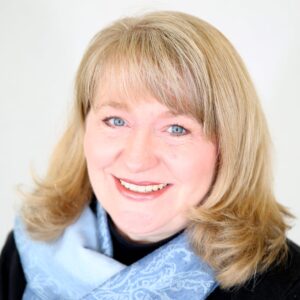 Tara Penick is the Director of the School of Richmond Ballet in Richmond, Virginia. She is originally from North Carolina where she received her early ballet training in Chapel Hill with M'Liss Dorrance and Jennifer Potts. She continued her training with the NC Governor's School and with the American Dance Festival working with Betty Jones, Donald McKayle, and Jeff Slayton. After completing her degree in International Studies at the University of North Carolina-Chapel Hill, Tara moved to New York City, studying with Milton Myers, Chet Walker, and Merce Cunningham Studios, as well as STEPS on Broadway as a scholarship student. While in NYC, she taught ballet and auditioned scholarship students with Eliot Feld at Feld Ballets/NY (now Ballet Tech). She directed the Children's Program at Broadway Dance Center with Frank Hatchett in addition to teaching children's ballet classes. Tara choreographed new works for the American Place Theatre with Wynn Handman and Playwrights Horizons (both off-broadway), and she filmed segments of dance with the Children's Television Workshop for Sesame Street. With the America Sings organization, Tara helped choreograph the NBC opening of the Macy's Thanksgiving Day Parade for several years. Tara has choreographed more than fifty musical theatre productions in over twenty states and continues to travel nationally as a choreographer working with K-12 students in the public schools and teaching master classes in ballet and theatre dance for university programs and private studios. She has choreographed for the Brightleaf Music Workshop at Duke University for many years and for the Sing Out & Next Stage programs. Tara joined Richmond Ballet in 1997 as faculty for ballet. She implemented a theatre dance curriculum for all divisions of School of Richmond Ballet. In addition to teaching all levels of ballet and theatre dance at School of Richmond Ballet, Tara enjoys choreographing projects for the SRB Ensembles (the auditioned student performing group) and the Richmond Ballet Trainees such as Carnival of the Animals, An American In Paris, and Appalachian Spring and collaborating with the Richmond Symphony.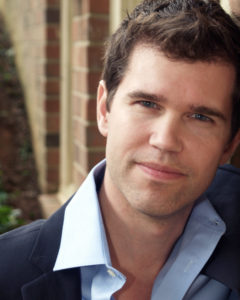 John Streit holds the position of Assistant Professor of Dance at Brenau University. He earned a Master of Fine Arts degree in Dance with a Teaching and Choreography emphasis from the University of Arizona where he danced with the Arizona Repertory Ensemble and taught ballet, jazz, musical theatre and modern dance. Prior to his time at the U of A, John danced with the Georgia Ballet, was a Guest Artist with Atlanta Ballet in Michael Pink's Romeo and Juliet and has been a guest artist throughout the Southeast. Mr. Streit has danced much of the classical repertoire including principal and soloist roles in Sleeping Beauty, Swan Lake, Giselle, Coppelia, La Bayadere, The Nutcracker, Romeo and Juliet, La Fille Mal Gardee, Paquita, and Cinderella among others.  Mr. Streit has also performed principal roles in a variety of musicals including Anything Goes, The Addams Family, Damn Yankees, and most recently CATS as Mr. Mistoffolees at the Cobb Energy Center.  Additionally, Mr. Streit coordinates and directs the Youth Performance Division at Gwinnett Ballet Theatre in Atlanta, GA.  John teaches all levels of ballet, modern, beginning jazz and musical theatre. Mr. Streit has successfully completed the Pre-Primary-Level 5 teaching certification at the ABT® National Training Curriculum. Mr. Streit is also a choreographer and has created several concert works including the ballet Se Faire Echarper which won the best choreography award at Access Broadway, Let it Be which finished 1st runner-up at the Panoply Choreographic Competition and most recently Wind, Sand and Stars which was chosen to be performed at the Southeastern Regional Ballet Association Convention in 2016 in Durham, NC. John serves as a coach for students attending the Youth America Grand Prix where he has coached Top 12 and Top 24 finalists. He also serves as the director for the Brenau Summer Dance Intensive. Mr. Streit is thrilled to be working with the students at Dance WV Festival this year!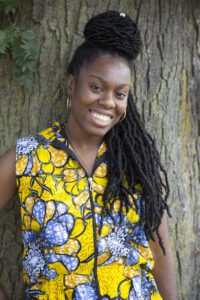 Camille Weanquoi  is a freelance interdisciplinary artist who hails from the Bronx, NY. She is a graduate of the University of North Carolina at Greensboro (B.A. in Dance), Winston Salem State University (B.S. in Interdisciplinary Studies), and received her MFA in Choreography from Wilson College. Her commitment to building community as well as the growth & preservation of dance, specifically those rooted in the African diaspora, has assisted in expanding her artistry. She is the owner & visionary director of Camille W. Dance, a culturally immersive dance consulting firm & pick-up performance company. She is the founder & Executive Director of the Baltimore Black Dance Collective as well as the co-founder & co-director of the Baltimore Black Choreographers Festival. She is in training as a 4th-year candidate for Dunham Technique Teacher Certification. Currently, she creates, performs, & teaches African Diaspora dances rooted in tradition & culture along with other styles of dance throughout the Baltimore/D.C. area and beyond.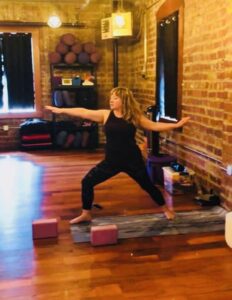 Julie "Jewels" Whitley is a certified E-RYT 200, RYT-500, YACEP hour yoga instructor registered with Yoga Alliance with many years of experience with Belly dance. She mainly trained in the Berkeley Springs area of West Virginia as well as traveling to study under some of the top belly dancers in the country. Julie has danced in an array of different venues with the Tribelle Chic Troupe, Bellysima Bellas, solo work, and most recently at the Blennerhassett Hotel Greek Komma nights. Julie's intention, always, is to bring joy, uplift, and encouragement. Her classes are to be a safe space to explore possibilities and expect to leave encouraged and uplifted.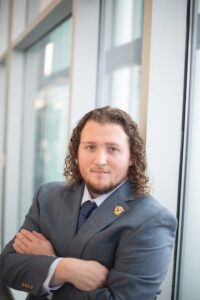 Accompanist – Matthew Driver believes the value of music lives as something for everyone to enjoy and to make a meaningful connection. Music becomes a way for people to truly express themselves, leaving an everlasting effect on someone. Born in Chesterfield, VA he began playing the piano at the age of nine. He went on to begin serious piano studies under Dr. Sonia Vlahcevic at Virginia Commonwealth graduating Cum Laude. He has performed all over the Country, recently in Vermont at the Green Mountain Chamber Music Festival. Matthew enjoys performing for the community, as a way of giving back. He enjoys performing jazz and new age music for churches, musicals, organizations, events, along with playing Organ and Conducting. Matthew conducted the Richmond Youth Brass Ensemble, leading them to the performance of Sonata XII
an 8 Arranged for 8 Brass in 2 choirs by Randy Steinberg. He traveled with the Virginia Commonwealth University Wind Ensemble to the Omni Homestead in Hot Springs Virginia for the Virginia Music Educators Association, performing for the award ceremony. Matthew continued accompanying work at Richmond Ballet working as a ballet accompanist and teaching new accompanists the discipline of ballet accompaniment. Moreover, he is continuing his work of ballet accompaniment at the University of North Carolina School of the Arts and Wake Forest University Dance Departments. Matthew resides in North Carolina teaching at Forsyth Country Day School and the University of North Carolina School of the Arts(UNCSA) as a teaching assistant, along with continuing his studies under the tutelage of Dr. Dmitri Shteinberg in the Performing Artist Certificate Program at UNCSA in the Fall of 2022.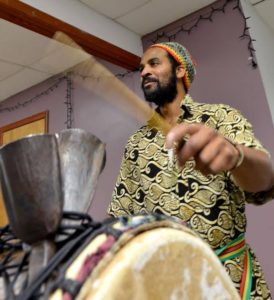 Accompanist – Lawrence Greene has been using African percussion for education and entertainment for over 15 years.   As an AmeriCorps member he started his drum training playing 18 hours a week at Inner Harbor  a mental health facility in Georgia.  He was able to study Mande music with master drummers Mahiri Keita and Mamady Keita of Tam Tam Mandinque drum school. For three years he was the accompanist drummer at Factory Street studio in Athens, Ohio for the African dance classes he started. He is an Artsbridge catalog artist in Parkersburg, WV serving local schools. Lawrence is now the founder of Ugata: drum and dance where he offers classes and workshops in southern Ohio and the Mid Ohio Valley.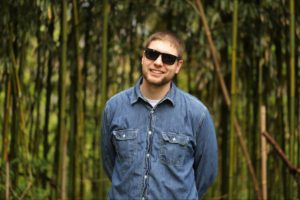 Accompanist – Nathan Yoke has been playing and studying music for over 25 years. As a percussion major in college, he would provide accompaniment for dance classes as part of the Governor's School for the Arts, which turned into many years of collaboration with West Virginia-based dance companies. Nathan continues to perform with local and regional bands and ensembles.